Honor 30S will have Kirin 820 5G chipset which should be comparable vs Snapdragon 765G, Exynos 980 & Dimensity 1000L
The Kirin 810 was launched last June, but the western world only gained access to it with the launch of the Honor 9X Pro this February thanks to the ongoing issues with China and the USA causing a trade ban on Huawei.
This means that both Honor and Huawei reused the older (but still good) Kirin 710 for several phone launches so they could bypass some of these restrictions.
With the trade ban having no apparent end in sight, Huawei appears to have accepted they must live without Google, and the latest launches all use Huawei Mobile Services. This replicates many of the missing features of Google while also offering an App Gallery to download many of the apps you would find on the Play Store.
Since the launch of the Kirin 810, the Qualcomm Snapdragon 765G, Samsung Exynos 980 and MediaTek Dimensity 1000l have all been launched all of which all offer superior features including 5G and Wi-Fi 6.
However, the new Honor 30S is set to launch in China on the 30th of March, and this has now been confirmed to use a new chipset, the HiSilicon Kirin 820 5G.
Currently, there is no confirmation on the exact specification of this chipset, nor do we know if or when the phone will see a UK launch. However, with Huawei committing to HMS I would expect we will see a Kirin 820 5G based phone on our shores much faster than the Kirin 810.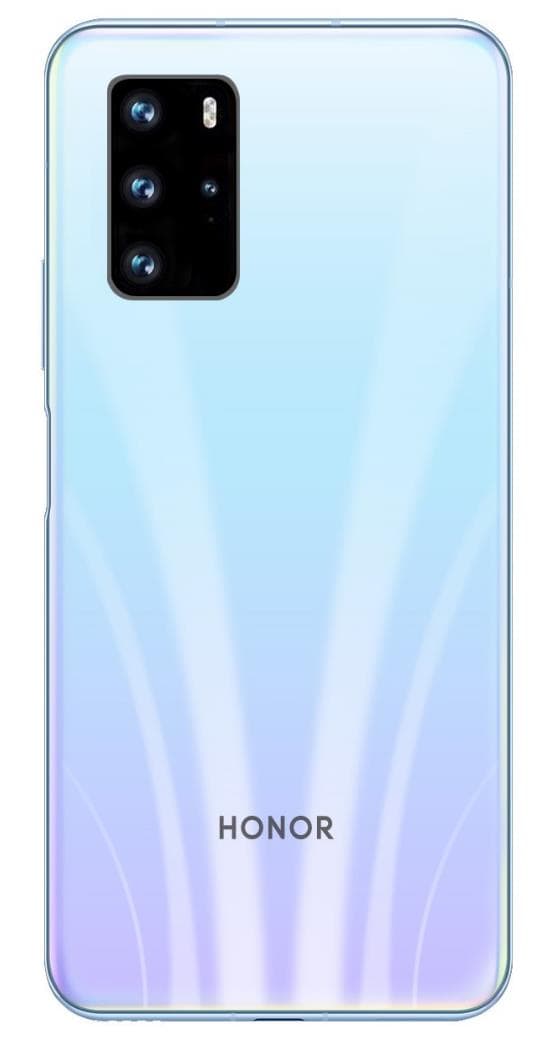 What we do know is that the Kirin 820 modem will support dual-SIM phones, allowing one card to handle a VoLTE call while the other uses 5G data. Also, if one card is busy with a VoLTE call, the other will not miss additional incoming calls.
It is rumoured to use a Mali-G77 GPU which would be a massive upgrade from the Mali-G52 MP6 found on the Kirin 810; it is also a generation ahead of the G76 the Kirin 990 5G uses.
Mid-range chipsets tend to use a 2×6 layout; the Snapdragon has two A76 performance cores while the Exynos 980 uses the latest A77 cores. Mediatek deviated from the norm by using four A77 cores. However, they also have another mid-range 5G chipset, the Dimensity 800, which has four A76 cores.
I would hope HiSilicon opt to use the superior A77 cores with their latest release, however some leaks indicate it will stick with the A76.
It is also believed the chipset will support 40W fast charging and I would expect it will support Wi-Fi 6 as well as the Wi-FI 6E that Huawei has made up.
As for the phone itself, leaks and renders indicate that the phone will have a quad rear camera, which is standard for mid-range phones nowadays, It will also likely have a side-mounted fingerprint scanner which would also indicate that the display is IPS not OLED.
Last Updated on
Honor 50 series are now available globally, comes with Google Mobile Services
Honor unveiled the Honor 50 Series in China back in June, and the device hasn't been available to the outside world up until now. HONOR just announced that its latest and first Honor 50 and Honor 50 Lite smartphones will become available globally with Google Mobile Services (GMS).
As a quick refresher, the Honor 50 and Honor 50 Pro are powered by the Qualcomm Snapdragon 778G chipset, while the Honor 50 SE comes equipped with Meditek's Dimensity 900 chipset. All three feature a 120Hz high-refresh-rate display and come with Magic UI 4.2, based on Android 11, and Google Mobile Services (GMS) that lets users download millions of applications from the Google Play Store.
As a quick refresher, the Honor 50 comes with a 6.57-inch OLED display with 120Hz and a resolution of 1080 x 2340. The device has 6/128GB, 8/128GB, 8/256GB, and 12/256GB memory and storage configurations, although many of these options are market-dependent and won't be available at many places. The device also features a massive 108MP main sensor with f/1.9 and PDAF, an 8MP ultrawide, a 2MP macro, and a 2MP depth sensor on the back. On the front, there's a single 32MP f/2.2 camera built into the punch hole of the display.
The Honor 50 has an under-display optical fingerprint reader, Bluetooth 5.2, and a 4,300 mAh battery that supports 66W fast wired charging. According to Honor, the smartphone will charge from 0-70% in just 20 minutes.
The Honor 50 with 6/128GB configuration will be available at €529, while the 8/256GB model will retail for €599. The Honor 50 will be available in Emerald Green and Midnight Black colors and in the "Honor Code," which incorporates the "HONOR" logo across the back cover.
During the launch, Honor also announced the Honor 50 Lite, which will bring 66W Honor SuperCharge, a 6.67-inch display, and a 64MP quad-camera. The Honor 50 Lite will be available in Deep Sea Blue, Space Silver, and Midnight Black color options, and it'll retail for €299 for the 6/128GB model.
US is considering banning Honor
According to some new reports, key security agencies in the US are debating whether to have Honor put on an export blacklist. The agencies are currently said to debate whether the company poses a threat to the US national security and whether it should be banned. Banning Honor could have a lot of negative impacts on the already bad US-China relationship. 
The news was reported by The Washington Post, which says that staff members of the Pentagon and Energy Department are discussing the potential of the Honor company to be put on the entity list, while the Commerce Department and State Department were against that decision.
The final decision of whether the company poses a risk and should be put on the entity list was split among the staff members and departments. The top Republican on the House Foreign Affairs Committee said the "same concerns about technology exports to Honor when it was part of Huawei should apply under its current state-backed ownership structure." 
The Washington Post also reminds us that "Huawei sold Honor to Shenzen Zhixin New Information Technology Co., a company formed by two state-backed investors tied to Shenzen's municipal government."
Some of the members mentioned that Honor doesn't make nuclear materials or any components, nor does it sell its devices in the US, which gives them enough reason not to ban the company and put it on the list. It stated that it could hurt the US economy more than it would hurt China.
It's unclear what'll happen to Honor in the US and across the world. If the company would be put on the entity list, it would clearly have a huge impact on its business, and it could potentially even shut it down completely, which could hurt innovation and have an even more negative impact on the US-China relationship.
What is the entity list?
It's a list of the companies that are banned from trading with other US companies unless a special request is submitted and approved by the US government. Huawei was also put on this list, which prevents it from doing business with most American businesses. Even when companies are allowed to do some business with a few American businesses, there will be a lot of caveats and limitations in place. One such example can be demonstrated with Huawei using the latest Snapdragon 888 chips in its P50 series devices. The chip can support 5G technology by default, however, Huawei's P50 devices are limited to be using 4G only.
HONOR and Microsoft strategic partnership focuses on ground-breaking AI and end devices, MagicBook V 14 among the first with Windows 11
HONOR, HUAWEI's ex-sub-brand, has announced that it has entered a "strategic partnership" with Microsoft. The company says its new partnership is to "develop ground-breaking AI and end devices" that support HONOR's '1+8+N' strategy. As a part of its partnership with Microsoft, HONOR has announced that its upcoming MagicBook V 14 will run Windows and it will be one of the world's first laptops pre-installed the Microsoft Windows 11.
As a refresher for those of you who don't remember, HUAWEI sold off its HONOR sub-brand to a Shenzhen company after HUAWEI was barred from the United States. In a bid to continue operating with the Western company, HONOR was sold, and soon after it was made a separate brand, it signed deals with Qualcomm, MediaTek, and AMD. Now, in another effort to continue its business with the Western companies, HONOR has signed a "strategic partnership" with Microsoft.
"HONOR and Microsoft will continue to strengthen our strategic partnership and develop solutions that can incorporate different software and hardware technologies for various user scenarios. We are confident that together HONOR and Microsoft will be able to establish an interconnection between end-devices and the all-scenario ecology to create a new intelligent world for everyone," said George Zhao, CEO of HONOR in a statement.
As a part of its partnership, HONOR has announced that its upcoming MagicBook V 14 will be one of the first devices to run Windows 11. HONOR will host a "Smart Life Product Launch" event on September 26 wherein the company will introduce its new devices.
HONOR devices have run on Windows OS in the past. Its MateBook X Pro we reviewed last month is also equipped with Windows 10. However, HONOR says its new partnership will help the company "in the addition of targeted customizations and upgrades [that will] create a better Windows 11 experience."
The company says it will integrate Microsoft's cloud computing and AI technology into its product and services such as its YOYO intelligent assistant, collaboration tools, AI travel assistant, utilities, and translation services, hence creating a "more enriching and smarter AI experience." The statement also says that the two companies will continue to explore the future opportunities of integrating "Windows and Android" in their devices and services.